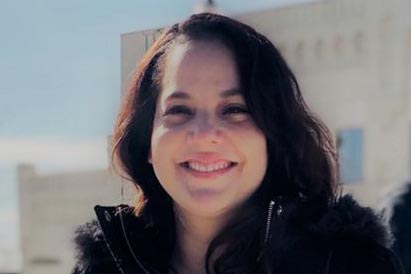 Catalina Cabello
Workplace ESL & Spanish Instructor
Catalina Cabello is originally from Ecuador and has extensive teaching experience as a Spanish and ESL educator in Ecuador and in the United States. Her interests include creating effective second language acquisition learning activities, providing personalized instruction and enhancing the appreciation and value of different cultures.
Catalina received her Bachelor's degree in Business Management from Universidad de Especialidades Espíritu Santo (Ecuador), a Bachelor of Science in English Education (Universidad Técnica Particular de Loja, Ecuador) and a Master's Degree in Business Education from Tecnológico de Monterrey Institute of Technology and Higher Education (Mexico) through a full scholarship from the Organization of American States (OAS)
She is a creative and innovative professional who makes classes very communicative, engaging, fun and dynamic. In 2021 she was the recipient of the Golden Apple Award Excellence in Education from the Portage County Business Council , a prestigious award given in recognition of her passion, dedication and enthusiasm for teaching.