One-on-One English Tutoring for Executives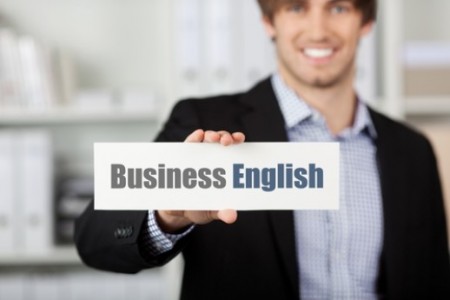 Business is global. Business is about people. Do your executives communicate effectively in English and confidently enough with colleagues and customers in this highly-competitive, globalized marketplace? Are they poised to lead your organization to greater success?
Maximizing Your Talent
Improve English speaking skills by practicing one-on-one with native speakers
Polish critical written proposals or oral presentations to deliver precise messages
Facilitate better communication between management and employees
Choose customized learning at a time and place convenient for you or your team
Language Training
Business English (multiple levels)
Four essential skills that impact everyday interactions (speaking/pronunciation, listening, writing, reading)
Complex language functions (e.g., negotiating, persuading, making requests, taking turns, apologizing, disagreeing)
Includes a Focus on Culture
Workplace Languages offers comprehensive English language and culture training and development, customized to meet your needs:
Business customs of different cultures
Attitudes and assumptions
Nonverbal language
Our Process Formula
Purpose: This training is intended to help designated executives gain confidence speaking English during their jobs, increase productivity and build rapport with their improved ability to communicate and get their point across. This onsite class would include: work-specific dialogues & role-playing, oral practice, pronunciation help & suggestions on how to continue the learning process outside of the classroom.
Flexible Schedule: The course time will be set to accommodate the scheduling needs of the company. Day and evening scheduling options are available.
Needs Assessment: Prior to the training, an assessment will be conducted to identify the specific language needs of the executive. This assessment is critical to creating the customized course that will facilitate fast and efficient learning. A survey will be provided to all participants and the results will be needed 2 weeks prior to the beginning of the class.
Fully Customized Curriculum: Our English tutoring curriculum is focused on providing participants the skills and confidence to communicate more effectively in English. The course is based on both a work-specific and conversational curriculum, customized to meet the specific needs of the executive and the company. We will design the curriculum after conducting a needs assessment with the potential participants and their supervisors.
Accountability: Participants in our English tutoring for executives program will be given written feedback on their performance during the course. After delivering the course, we will review the progress made and the learning outcomes with each student to identify any opportunities for improvement.
Instructors: Instructors are selected based on their experience teaching English, their understanding of the Workplace Languages' methodology and their effectiveness in the classroom. Instructors use a highly interactive teaching style, in which they create activities that helps to engage the student.