Corporate Language Audit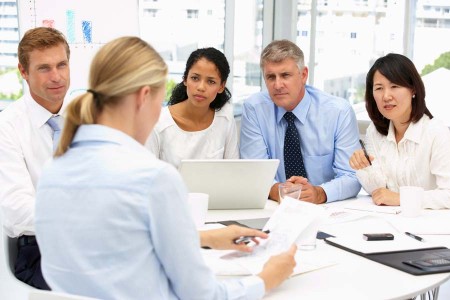 Workplace Languages' Corporate Language Audit identifies your company's "communication gap" and the specific steps it needs to address the issue. This comprehensive assessment of your needs and goals begins with these questions:
Are the following topics of concern?
Productivity
Customer Service
Quality of Training
Employee Satisfaction
Retention
Would improving your company's ability to "get its point across" and be understood do the following:
Improve Your Workplace
Reduce Supervision Time
Enhance Your Corporate Image
Increase Your Competitiveness
Improve Your Bottom Line
Five-Step Process / What We'll Do
After the initial assessment, our Corporate Language Audit follows these steps:
1) Assess the language proficiency of your employees with limited English proficiency
2) Interview management to get their perspective on any "communication gaps"
3) Interview hourly employees and assess what their frustrations are and what they need to be more successful in their jobs
4) Review written materials (HR policies, procedural guides, safety guidelines …) and signage in the facility to see if there is a need for written translations
5) Discuss possible language training solutions to help your company "close the communication gaps" at the company
For any questions call Toll Free at 866.330.9419, email us at Info@WorkplaceLanguages.com or please click here, fill out the form and a representative from Workplace Languages will contact you. Thank you!