1-on-1 Portuguese Coaching for L'Oréal
---
Book Your Tutoring Session

Congratulations! You've already taken an important first step in your Portuguese skills development by participating in the group classes. One-on-one tutoring provides an excellent opportunity for you to improve your language skills and customize the learning experience to your specific needs. Book your session today!  
Empty row
Book Coaching with Alexandra
Alexandra is a Brazilian Portuguese instructor with 8 years of experience teaching the US Air Force as well as the National Guard. She has done OPI (over-the-phone interpretation) interviews over the phone and remotely. She has trained onboarding instructors and developed curricula for all ILR levels.
Alexandra earned her Bachelor of Science and Mathematics at IMES University in Brazil, also she is a postgraduate in Marketing Administration and recently earned her master's degree in Translation. Alexandra is a native Brazilian Portuguese speaker and has an advanced level of Spanish. Alexandra has the experience and the professionalism to provide premium interpretation and translation services. She has interpreted for the Department of Children and Families, schools, hospitals, clinics, and medical offices. Her teaching and interpretation jobs have provided her with a wealth of knowledge, experience, and satisfaction to be able to have such an important role in establishing communication between the Portuguese-speaking world and the English-speaking world.
>> Book 30 Minutes with Alexandra     >>Book 60 Minutes with Alexandra
Book Coaching with Simone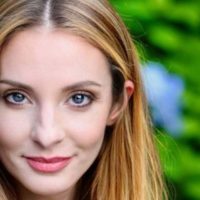 Simone was born and raised in Brazil. After spending a year in the United States attending High School at the age of 17, Simone embarked in her college career. After obtaining her BA in Humanities with a minor in Spanish, Simone worked for companies like Lucent Technologies as a Linguist and Volvo Trucks as an Export manager. Once she started raising a family, Simone decided to pivot her professional focus to education.
Before receiving a Master's degree in Spanish Literature, Language, and Culture from Harvard Extension School, Simone gained experience in the classroom and taught Portuguese and Spanish in High School. Today, Simone serves as the World Language Curriculum Coordinator at a nonprofit organization. Simone is a firm believer in online education. She hopes to continue to serve all students and to contribute meaningfully in the areas of language instruction, content, and curriculum development.
>> Book 30 Minutes with Simone     >>Book 60 Minutes with Simone
We strongly encourage you to book your sessions with your instructor right away. There are many advantages to 1-on-1 coaching, such as personalizing your language goals, covering specific language use cases, and working at a pace that's just right for you. If you have any questions about 1-on-1 coaching, please talk to your instructor.