1-on-1 ESL Coaching for L'Oréal
---
Book Your Tutoring Session

Congratulations! You've already taken an important first step in your English skills development by participating in the group classes. One-on-one tutoring provides an excellent opportunity for you to improve your language skills and customize the learning experience to your specific needs. Book your session today!  
Empty row
Book Coaching with Madeleine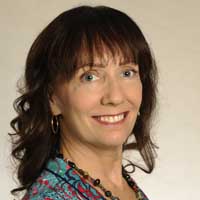 Madeleine's personal experiences with learning languages and traveling and living abroad inform her teaching practice. She incorporates cross-cultural communication skills with practical, "real-world" English that students can start using immediately.
Madeleine holds a master's degree in Applied Linguistics from Biola University and a certificate in TESOL from the University of California, Riverside. She has over twenty years of teaching students from around the world, including university students, business professionals, and immigrants. While teaching is her first love, Madeleine also enjoys working as a teacher trainer, curriculum and course designer, tutor, and instructional coach.
>> Book 30 Minutes with Madeleine     >>Book 60 Minutes with Madeleine
Book Coaching with Pam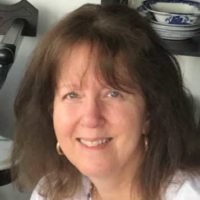 Pam is proud to be a native New Yorker. She studied art and languages at Queens College and received her Master's Degree in TESOL from State University at New Paltz.
Pam worked in the public school system for 15 years, where she taught English to students in grades Kindergarten through High School. She has been teaching ESL to Adults in the local community College for the last 3 years, both in-person and remotely. Pam recently taught ESL to employees in a large Fulfillment Center. She found it very rewarding to help students gain confidence speaking English at work and in their daily lives.
Pam is very creative and provides fun and engaging lesson plans. She feels that it is important that students feel comfortable and she creates a stress-free environment where students can learn. Her students call her "kind", "warm", and "patient".
Pam looks forward to meeting new students and wants to help them achieve their English language goals.
We strongly encourage you to book your sessions with your instructor right away. There are many advantages to 1-on-1 coaching, such as personalizing your language goals, covering specific language use cases, and working at a pace that's just right for you. If you have any questions about 1-on-1 coaching, please talk to your instructor.