Start-to-Finish Translation Process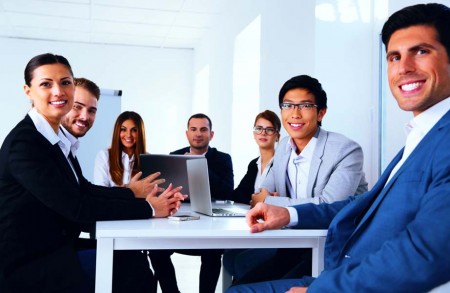 At Workplace Languages, we've spent years perfecting our translation process. We start by getting to know each of our clients and their specific translation needs and overall goals for the project. Then, we assemble the perfect team with the skills and knowledge to meet those needs and goals. Our expert translators get to work, followed by stringent editing, proofreading, and quality assurance. Throughout the process, we maintain a collaborative working relationship with our clients to ensure their complete satisfaction.
Steps in Our Translation Process
Initial Consultation


Our project manager will discuss any special instructions, language needed, deadline and formatting with the client. The next step is to provide the client with a free / no obligate quote. Nothing moves forward until we receive the client's approval.

Project First Steps


The project manager coordinates all individuals working on the project: editors, proofreaders and the translators. He / She also communicates any potential issues to the client. A company-specific glossary is started.

Translation, Editing and Proofreading
The translators the we choose for each project have industry-specific knowledge and are native speakers of the target language. Our editors review the translations by comparing the target language to the source language given to us. Workplace Languages takes great pride in the accuracy of the finished product. We check grammar, spelling, if the language is appropriate for your audience and how the translation "flows." A separate team of proofreaders closely review the finished product and make any final suggestions on how to improve style and expression. We provide the client with the most accurate and affordable translation available.
Quality Assurance (QA)


One last check is done to ensure consistency and accuracy. A separate QA tool and process is used.

Signing off on Project


The project manager makes sure that all of the client's requirements have been met. He / She will then email the client the finished translation(s).

Client Feedback


If the client requests any changes, we will update the file(s) and immediately email them to the client. All changes / updates are free of charge.

Summary and Glossary File Update


The project manager adds to the company-specific glossary and "grows it" as we work with the client. This "vocabulary database" is critical to ensure consistency and accuracy. Members of the translation team will have access to this file.
Each quote is prepared by one of our experienced Project Managers and she/he is with you every step of the way. Workplace Languages always finish on time and on budget. WPL is different. WPL is the right choice. Request a free translation quote today.