Spanish Voice-over Services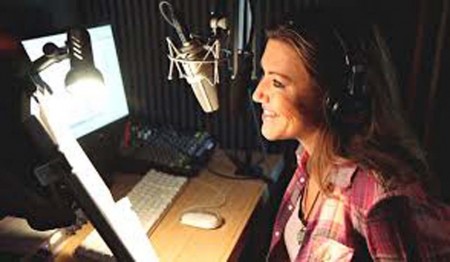 Workplace Languages offers Spanish voice-over services, as well as multilingual audio and translation services in over 100 other languages. When you use our professional voice-over service, you'll enjoy:
Full Multimedia Expertise
Complete Facilities
Affordable Pricing
Proven Track Record
Reliable Results
Dedicated Project Management
Spanish Audio Services by Workplace Languages
Our Spanish voice-over artists are all native speakers / professionals that will re-create any message you need in any language you want. We cover all languages, dialects …and just let us know the age range and gender and we'll send you voice / audio samples. Workplace Languages only returns the highest quality audio with every detail clearly and accurately pronounced.
Our Bilingual Project Managers are there in the studio supervising all recording sessions. These Spanish Project Managers provide that critical second opinion and ensure that the proper tone and accent is delivered as well as capturing the message's "feel."
Full-service Voice-over Production Services:
Workplace Languages does it all! We offer full multimedia expertise with voice-over, graphics, multimedia, and video production services. All Spanish-language projects meet the highest standards with respect to quality, accuracy and fluency.
We guarantee the highest quality. Workplace Languages has over ten years of experience providing Spanish-language voice eLearning, company websites, radio and tv commericals, dubbing, training videos …
Delivery of Finished Product:
.mp3, .aiff, .wav or .flac files – any format you need
Files can be sent via Dropbox or uploaded to your FTP site
Top-notch File Renaming, and Post-production processes
Every Spanish voice recording is carefully examined by a native-speaking QA Editor to ensure accuracy
Assumptions:
Estimate does NOT include translation of English-language scripts
Quote assumes 1 talent per language
Our Equipment
Sound Proof Vocal Booth
MacBook Pro
Logic Pro 9
Steinberg UR44 audio interface
AKG 3000B microphone
Neumann TLM 49
Mbox Pro FireWire
Behringer Tube Composer T1952
AKG K-271
Yamaha MG12/4.
For more information, call us toll-free at 1.866.330.9419 or email Voiceover@WorkplaceLanguages.com.