Customized Language Programs and Bilingual Products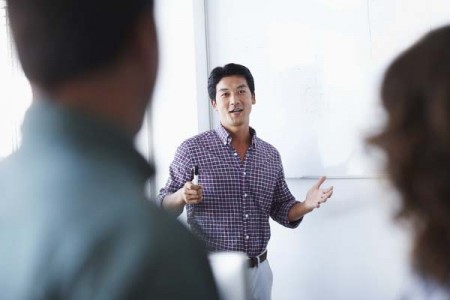 Are the products and/or training you see on this website not a perfect fit? All of our product and training options can be tailored to meet your company's specific needs with customized language programs. Give Workplace Languages the opportunity to create the perfect tool or program to help you "close the communication gap" easily and effectively. WPL takes pride in its "Any Language. Any Industry. Any Time." approach.
Workplace Languages takes the same approach for all of our offerings; we take the time to get to know your industry, company and even the employees' various jobs. We'll do everything we can to understand what the language issues are and how best to address them.
For all customized language programs and bilingual products, we conduct an in-depth needs assessment which involves touring your facility, creating surveys and job shadowing. In addition to the needs assessment our language specialist will work hand-in-hand with a company representative to review any needed documents to help with our learning process. After all information is gathered and questions are answered we create the language program or bilingual product that is the perfect fit for your company.
We've had the distinct pleasure of working with manufacturers, hotels, restaurants, the gold mining industry, medical, banking, nursery and landscaping … and the list goes on and on. Although we may not be an expert in every industry, nobody works harder than Workplace Languages to learn exactly what your company's language needs are.
Let us know what you are looking for and we'll be happy to get back to you with additional information or provide a free / no-obligation proposal. Feel free to call us Toll Free at 866.330.9419, email us at Info@WorkplaceLanguages.com or fill out the form below.
[pardot-form id="8251″ title="Workplace Languages Contact Us"]