Corporate Language Solutions from Workplace Languages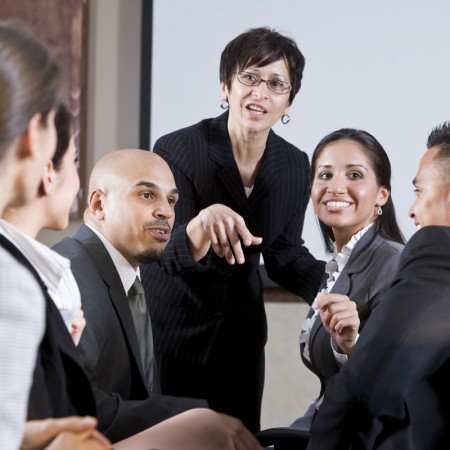 Any Language. Any Industry. Any Time.
Business is global. Business is about people. Do your high-potential employees communicate effectively and confidently enough with colleagues and customers in this highly-competitive, globalized marketplace? Are they poised to lead your organization to greater success?
At Workplace Languages, we know how to solve the language and culture challenges of both native and non-native English speakers in today's diverse organizations. Workplace Languages, a St. Paul, Minnesota based company, has been providing corporate language solutions since 1998.
Our KwikFix™ bilingual products will instantly and effectively help management "get their point across" in Spanish and Latino employees in English. Workplace Languages' "grammar-less" approach helps lessen frustration and close the communication gap that often exists between managers and Latino employees.
Workplace Languages offers more than just Spanish and ESL for Latino employees. We have a network of over 300 translators, trainers and voiceover talent that cover over 100 languages.
Do you have something in mind that WPL doesn't currently offer? We can customize and brand any language-related product to meet your company's needs. Just ask!
2015 – 2016 Corporate Language Products:
2015 – 2016 Multilingual Services:
2015 – 2016 Language Training Solutions:
Contact us to learn more about Workplace Languages' corporate language solutions.